Hello Everyone! Not much happening around the homestead the last week or so. We have had some cold and rainy weather. The last storm was a rough one here, had some tornados hit in the area and had some homes destroyed and even some fatalities. I believe they said they were F4 tornados. We did not get hit here but not far from us got hit pretty hard and in Alabama, they got hard. The weather is just being crazy right now.
To top it all of I am sick and have been for the last couple of days and have not felt like doing much but we got good news here for the Weku platform. We are getting witnesses for the Weku platform. This is a push in the right direction and soon Weku will be tradable. Two good pieces of information and it lets you know this platform is growing. 
The reason for this post is that I am a witness on the Weku platform, so for those that do not know me I wanted to introduce myself to everyone and let everyone know who I am. 
Yeah, So this is me, I am Mike! A homesteader building from raw land and doing it all debt-free and thinking outside the box. We will be building AirCrete domes, tired of living in a box, as soon as spring shows up we will be making molds and mixing AirCrete and pouring molds. There will be photos and pictures and some other stuff about it as we go along, I want people to step out of their comfort zone and try something new and maybe learn something while doing it. I am a disabled veteran and a little rough around the edges, ok, so a lot rough around the edges. So this is who I am and what we are doing. I am also the founder of the community Weku-Create. With the @weku-create account, I have tried to help quality content creators grow for the last few months and many of you have grown and it is good to see that. I also use the @ambiguity channel to do the same thing and it has been a fun few months. 
!
Just got my witness up and running today and I hope many of you will go and give me an upvote for a witness. There are some good things happening now and there will be more good things in store for the Weku platform. 
There are some other good witnesses on this platform so while you are there drop a vote for them too. If do not know how to vote for a witness, just go to the three lines beside you icon picture in the top right of the screen and click on it a dropdown will appear and look for the tab marked "Vote For Witnesses" It will take you to where you can vote. here is a link that will also help! https://main.weku.io/~witnesses Thanks and I hope everyone has a great night/day, whatever it is in your neck of the woods! 
ALWAYS FORWARD!
Vote for Ambiguity as a witness on the Weku Platform!
Please Do Not Forget To Follow, Upvote And ReWeku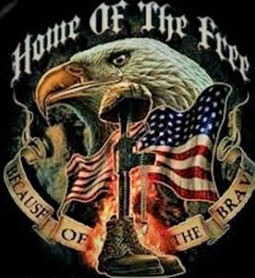 Photo From Pinterest.Com
Please Join Our Discord Group

Join Us On Discord
https://discord.gg/wCsRAmn