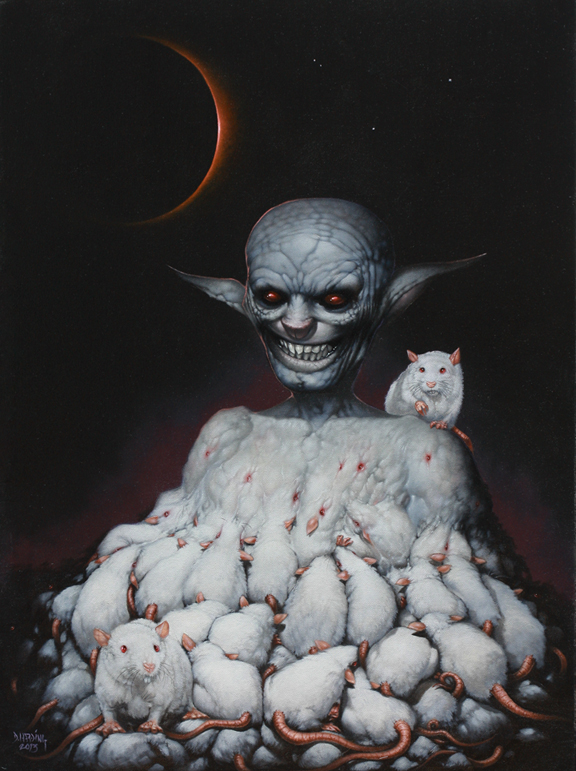 https://images.app.goo.gl/aoV1faenna82oSjB6 
What better way to rat out the rats than writing a post about the importance of ratting out the rats. When people found out that the option of blocking accounts was removed from the WeKu Team the rats went into overdrive looking for ways to rip off the system. The most prevalent way is to manufacture a number (infinite it seems) of fake accounts and use them to farm upvotes by upvoting themselves. This hurts everybody- especially the honest users that try to play fair and square.
WeKu and similar sites that allow upvotes to distribute cryptocurrencies are microcosms of economic systems; economic systems that are enclosed so to speak. In any such economic system a competition occurs for scarce resources- in this case a finite amount of wekucoin. By constantly upvoting their comments in their fake accounts they in effect rob the reward pool and that affects the rest of us.
To help out, WeKu management has reinstituted the account blocking option which will help. But we all have to pull together and report any fake accounts when we see them. I look for accounts with similar names, or ones that incorporate the names of well-known Wekuians such as @siamcat or @jerry.banfield. When you find them, turn them into WeKu Busters and you will be rewarded. Here are some I discovered all from two accounts.
Account #1:
wekuone
wekutwo
wekutree
arulweku
dela
hafismulqy
caong
arulweku
akif
andreweku
lahu123
banglah0
martunisweku
martunis0310
rimungantok
barpatekcity
akilaa
andrepase
alisa
Account #2:
weku-siamcat
ayipase
zikra
jerry.banfield
supportweku-aceh
mywekusong
indonesiaweku
commuity-aceh
nissa-sabyan
team.aceh