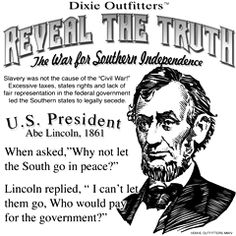 https://www.pinterest.com/pin/23362491805641198/
It was always about the money. After the revolution the country was broke- the North whose economy depended on "manufactures" took years to rebound whereas the Souths' agrarian economy took only a couple of growing seasons. Both were heavily in debt but the South paid thiers off within a few years. The North with grossly inflated currencies (each state had their own currency at this time) was in a bind... the South agreed to bail them out. The South has always played a key role in the American economy.
Lincoln was not the "Great Emancipator" that history books paint him as- he was a pawn of Northern bankers and industrialists who wanted the South's natural resources.
History is written by the winners and the history of the Civil War has been distorted so badly that revisionist historians are now painting the South as a racist place due to slavery. Slavery was never about race and neither was the Civil War. In fact the Confederate Constitution prohibited slavery: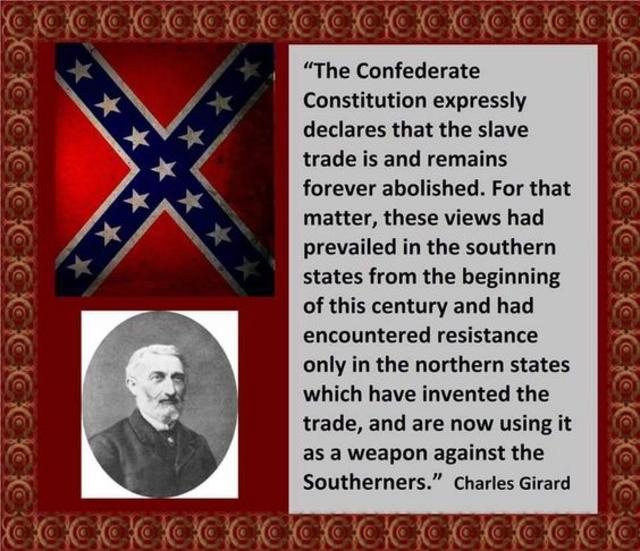 https://www.pinterest.com/pin/23362491805641123/
None of these people are alive today, North or South; White or Black, to give us their perspective, but we do have quotes from them to give us some insights into what they thought and believed. The South believed they were fighting to preserve the Constitution, not slavery. Less than 2% of people in the South owned slaves... it's highly unlikely that they would have sacrificed what they did, both in terms of humanity and possessions to preserve an institution that so few had anything to do with.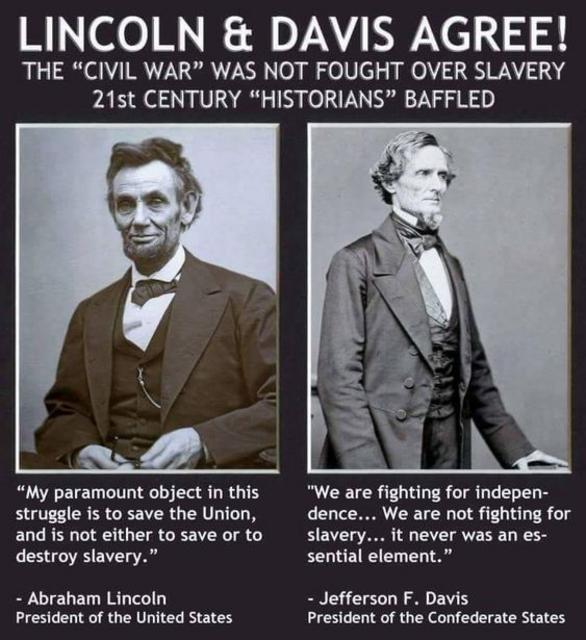 https://www.pinterest.com/pin/23362491805643628/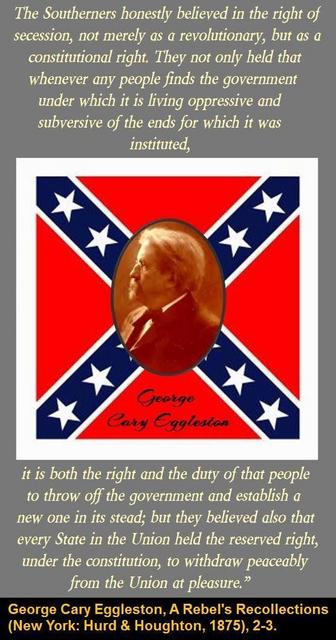 https://www.pinterest.com/pin/23362491805641152/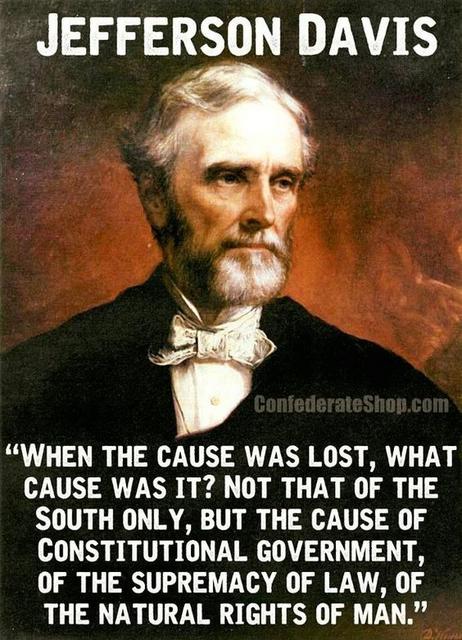 https://www.pinterest.com/pin/23362491805641028/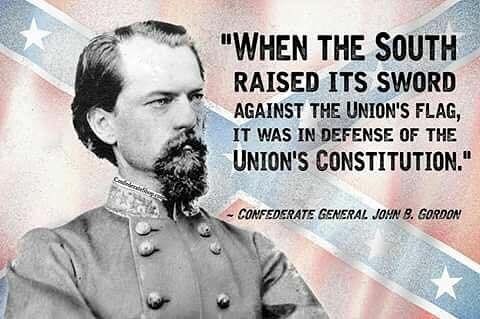 https://www.pinterest.com/pin/526921225153164393/
Lincoln was not the hero that history books make him out to be... he was no champion for blacks: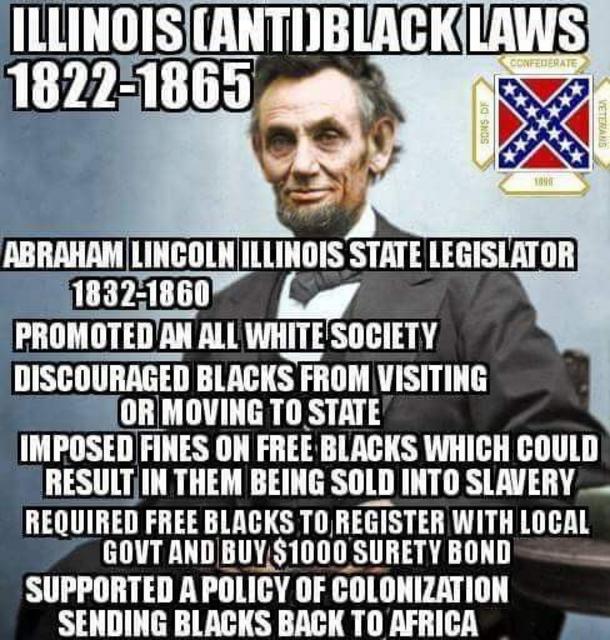 https://www.pinterest.com/pin/23362491805641126/
Nor was Robert E Lee the racist modern historians would have us believe. Lee freed his slaves ten years before the war and they chose to work on his plantation as free men and women.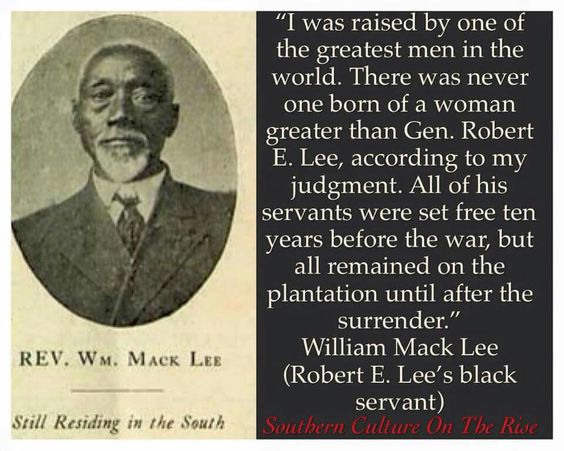 https://www.pinterest.com/pin/23362491805641058/
The wounds inflicted on this country by the North have never healed. The scorched earth tactics of Sherman on his infamous "march to the sea" will never be forgotten. Neither will be the postwar depredations of "reconstruction."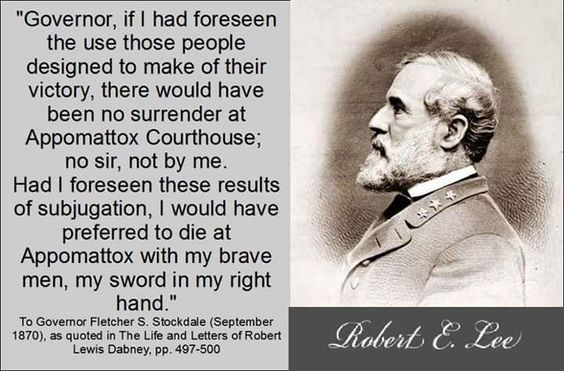 https://www.pinterest.com/pin/23362491805641059/
"To the victor go the spoils..." We still live in a country divided- on one side patriots who wish only to uphold the Constitution, and on the other a tyrannical federal monstrosity claiming power at all costs. The more things change, the more they stay the same. The revisionists want to erase history so that modern people can never learn the truth about their government... thank you very much Mr. Lincoln.