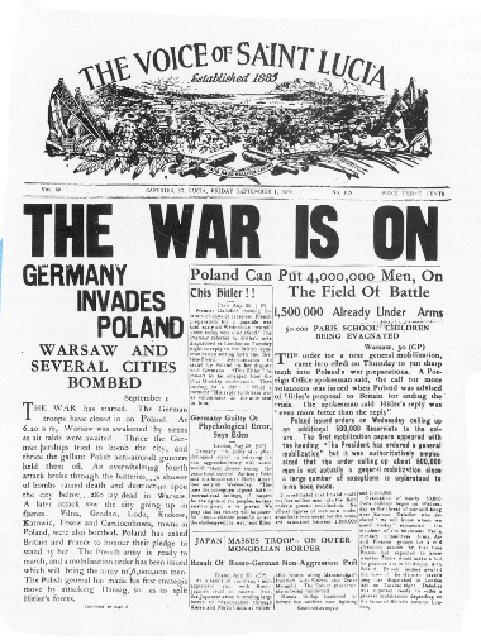 https://images.app.goo.gl/E4RCtmppPm9aJWBe7
Relax... Germany isn't invading Poland- but the war is on! When I started writing for Weku I got a lot of pushback from members of the Weku community who had legitimate issues with Weku management, yet I was stalwart in my defense of both management and the platform. It looks like I was wrong and although it's too little too late I apologize to those whose wisdom I questioned- often vociferously. Weku is being run by a bunch of crooks! In this criticism I exclude @siamcat who I believe was used and abused by management- I believe that she was set up to take the fall for the misdeeds of the Three Stooges.
My intent was to power down, take my money, such as it is, and go quietly away. For a years worth of work, being on call night and day to write announcements, rewrite the White Paper, or edit numerous things I got paid about $150 for a years worth of work. I could have done better in an Indonesian sweatshop. But I never complained, I just did as I was asked.
During my power-down a "glitch" occurred after going smoothly. When it came to my last 23000 weku "something happened." Now they've started the process all over again- I'm getting 3000 weku a week. Something is rotten in Wekuland and it isn't the cheese! I read this post a while back- I submitted it in my last post.  https://main.weku.io/community-deals/@pankso/is-weku-a-joke-or-even-legit  My question has been answered: Weku is NOT legit, it's a scam.
I'm in the process of drafting a letter to the Securities and Exchange Commission along with the Department of Justice & Attorney General's Fraud Division here where I live. I'm including the White Paper and asking for an investigation. If Weku isn't registered with the SEC (which I'm 99% sure it isn't) they will be in trouble. In America you can't sell unregistered cryptos. I also hope all of the "geniuses" on the Board of Directors are legit.
My advice is to get out now- power down what you can. If my case is any indication, you'll be lucky to get it. If Weku is a joke, it's a bad one- a lot of us went into the hole buying this worthless crap. We're being scammed and it's time for the scam to stop!