"Today I cooked this delicious chicken meats".😋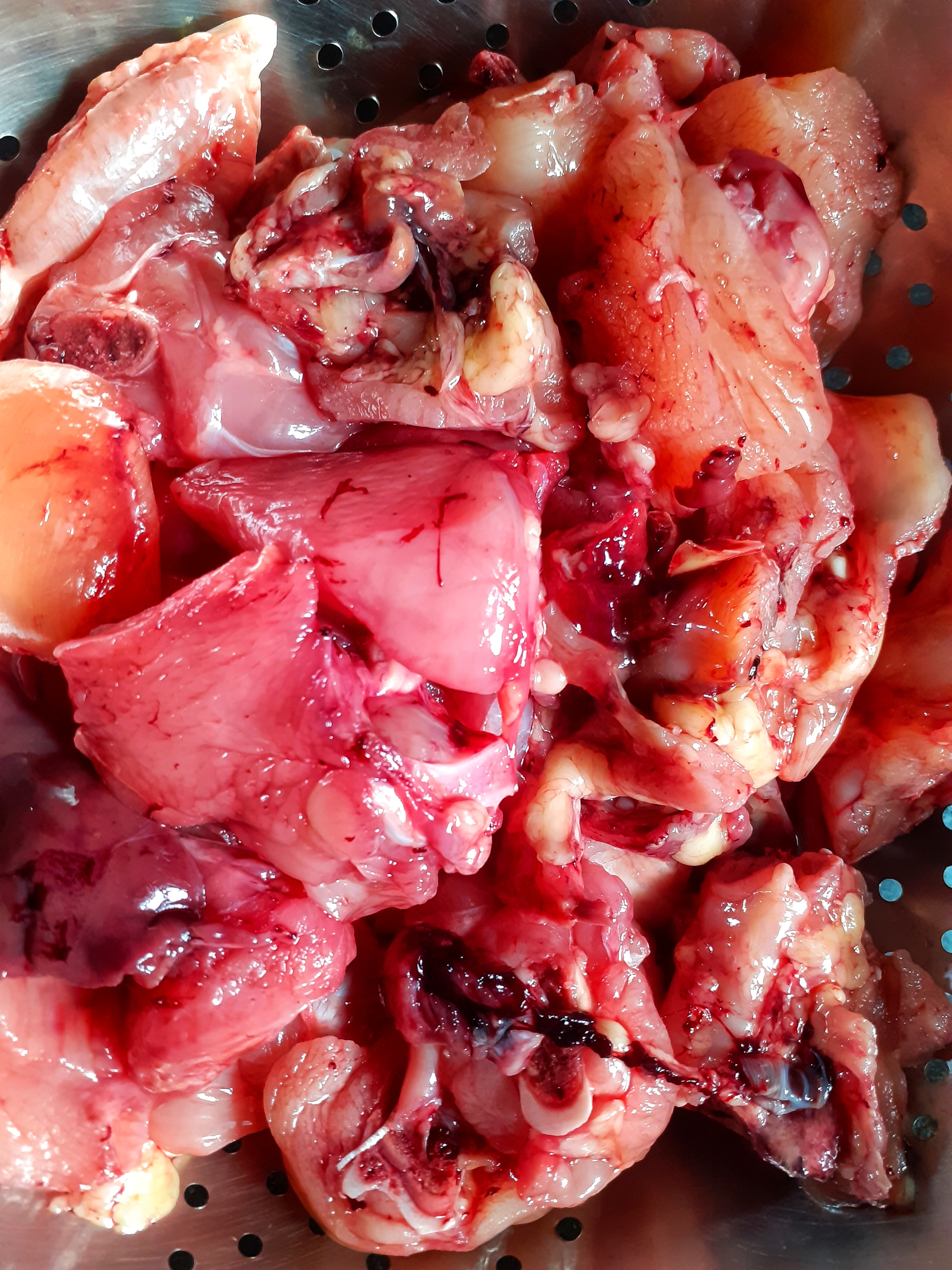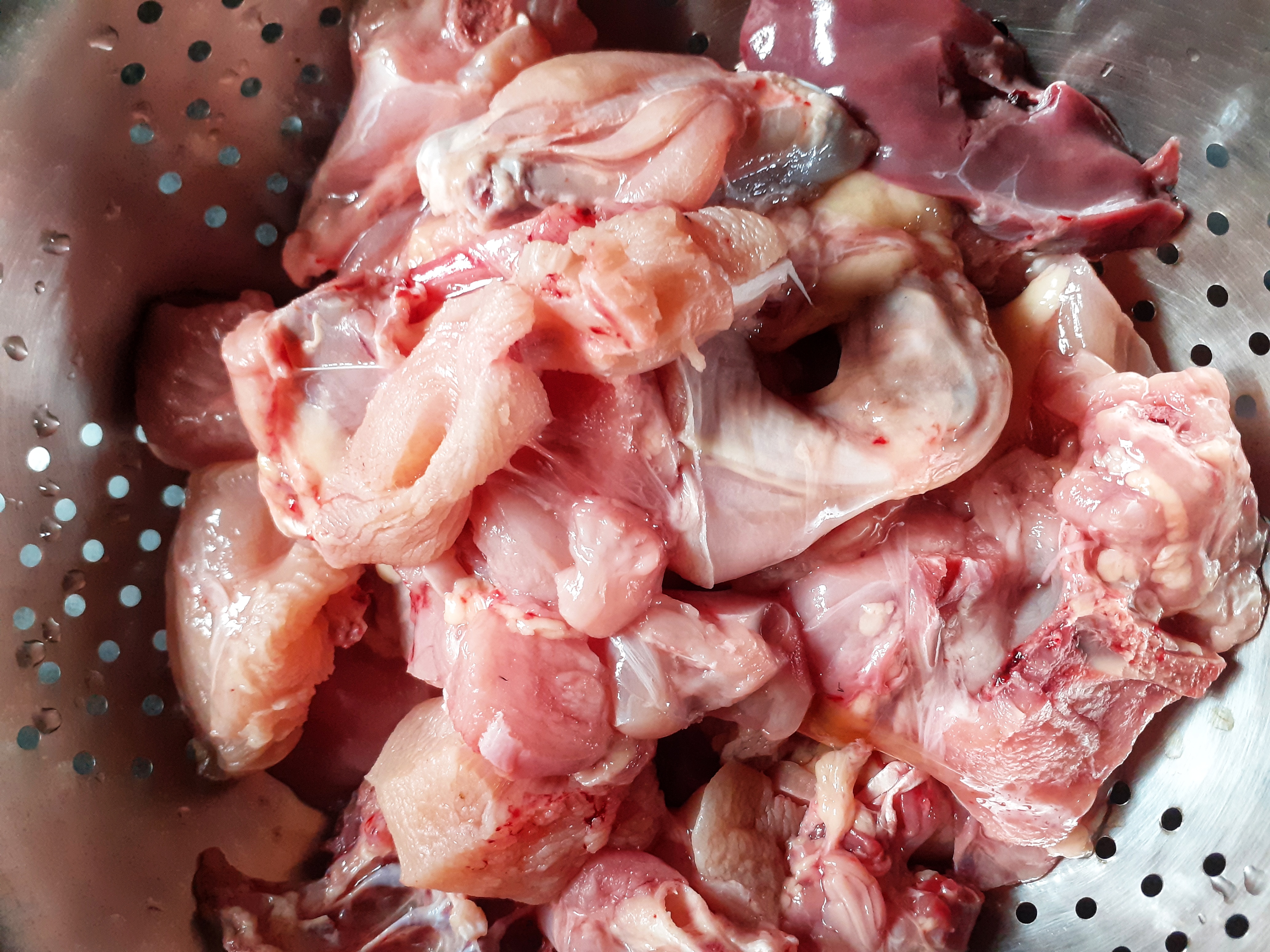 These are chicken meats. Today I brought 1 kg of solid chicken meats from the market. After bringing the meat home, we pour it into a container and wash it well with water and put it in another container.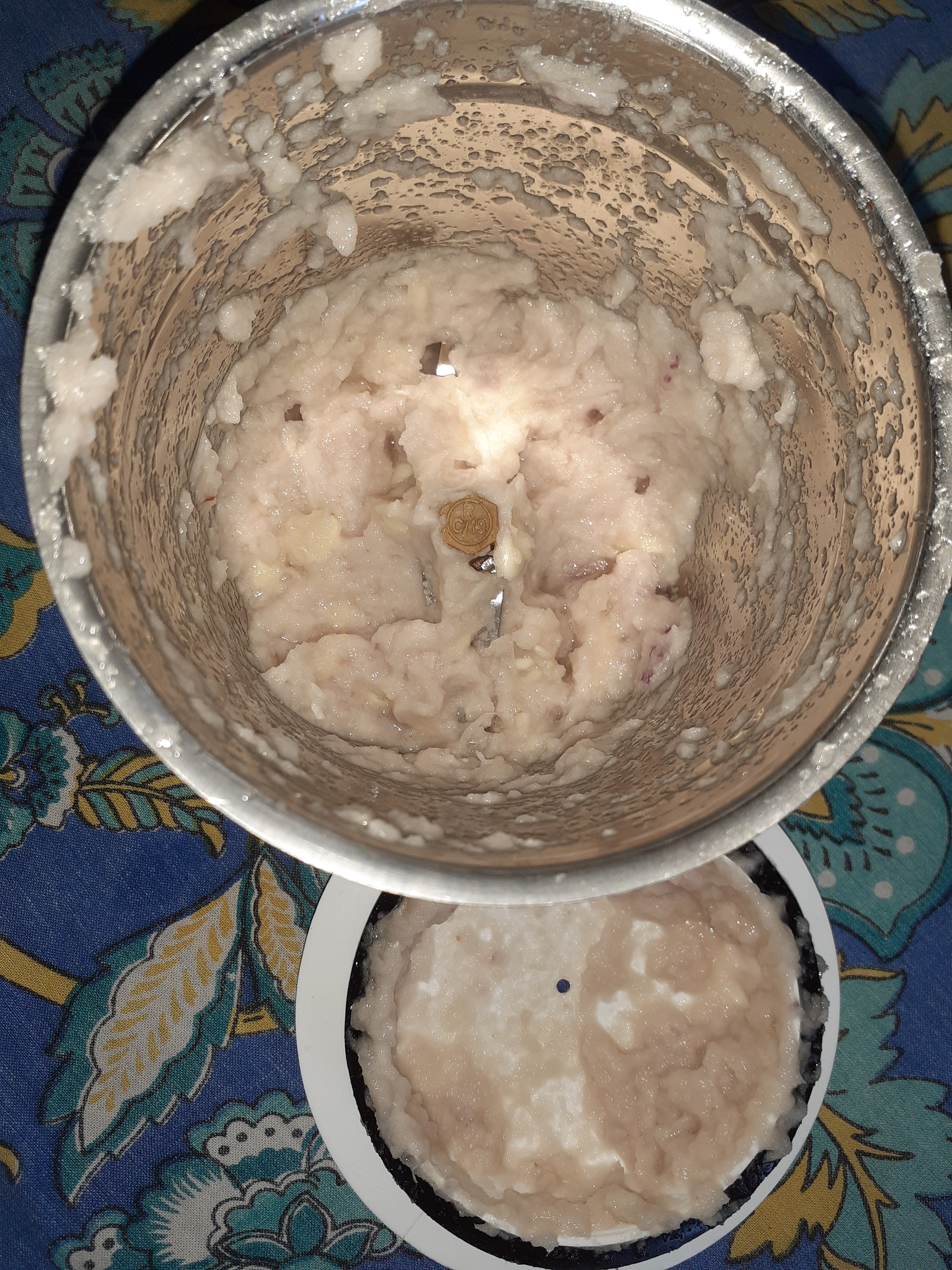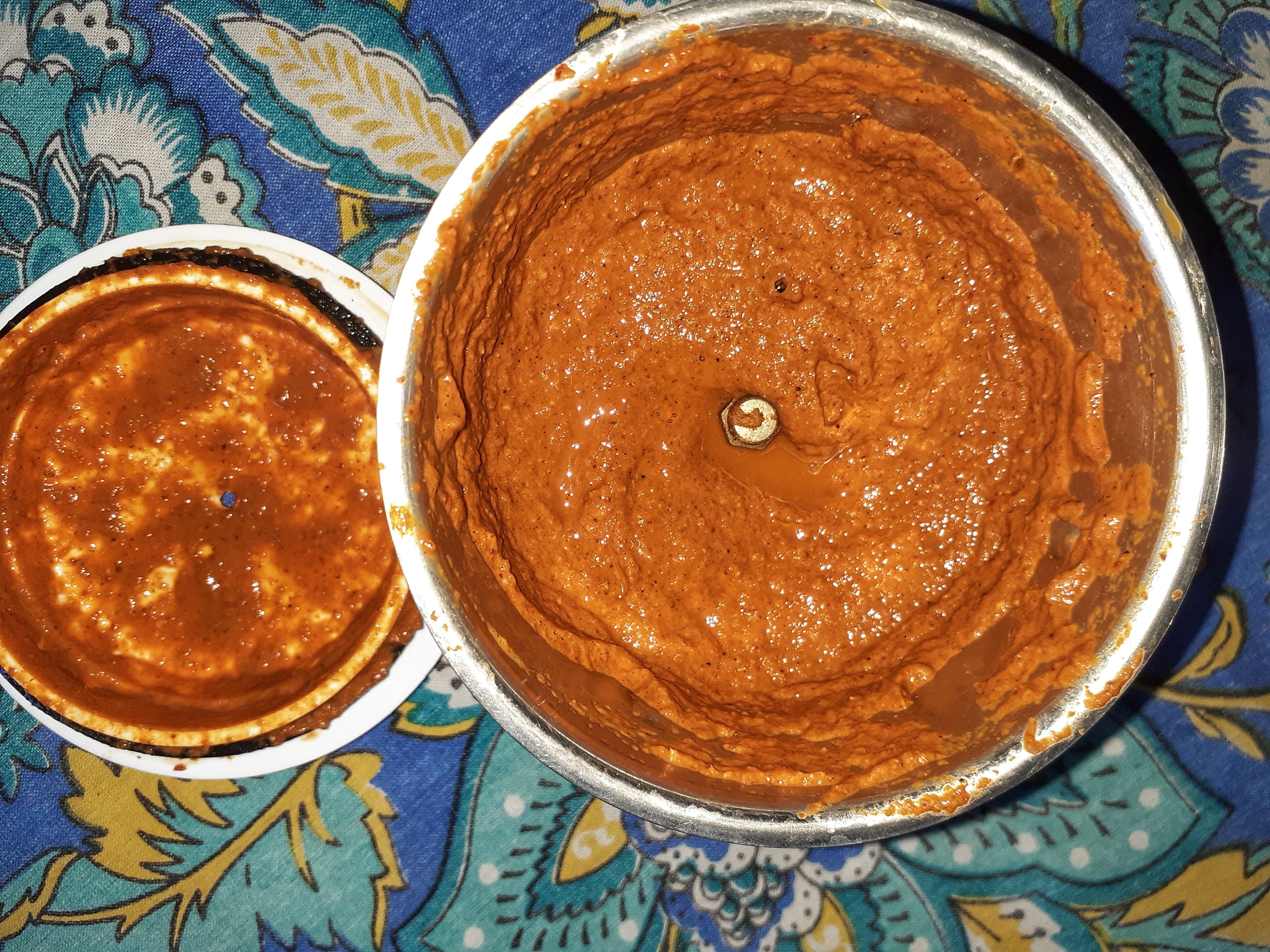 Then I peel and cut 3-4 medium sized potatoes. Then I peel the ginger, onion, garlic and mix them together in a mixer. At the same time I mix cumin, chilli, cloves, cinnamon, dried chilli in a mixer.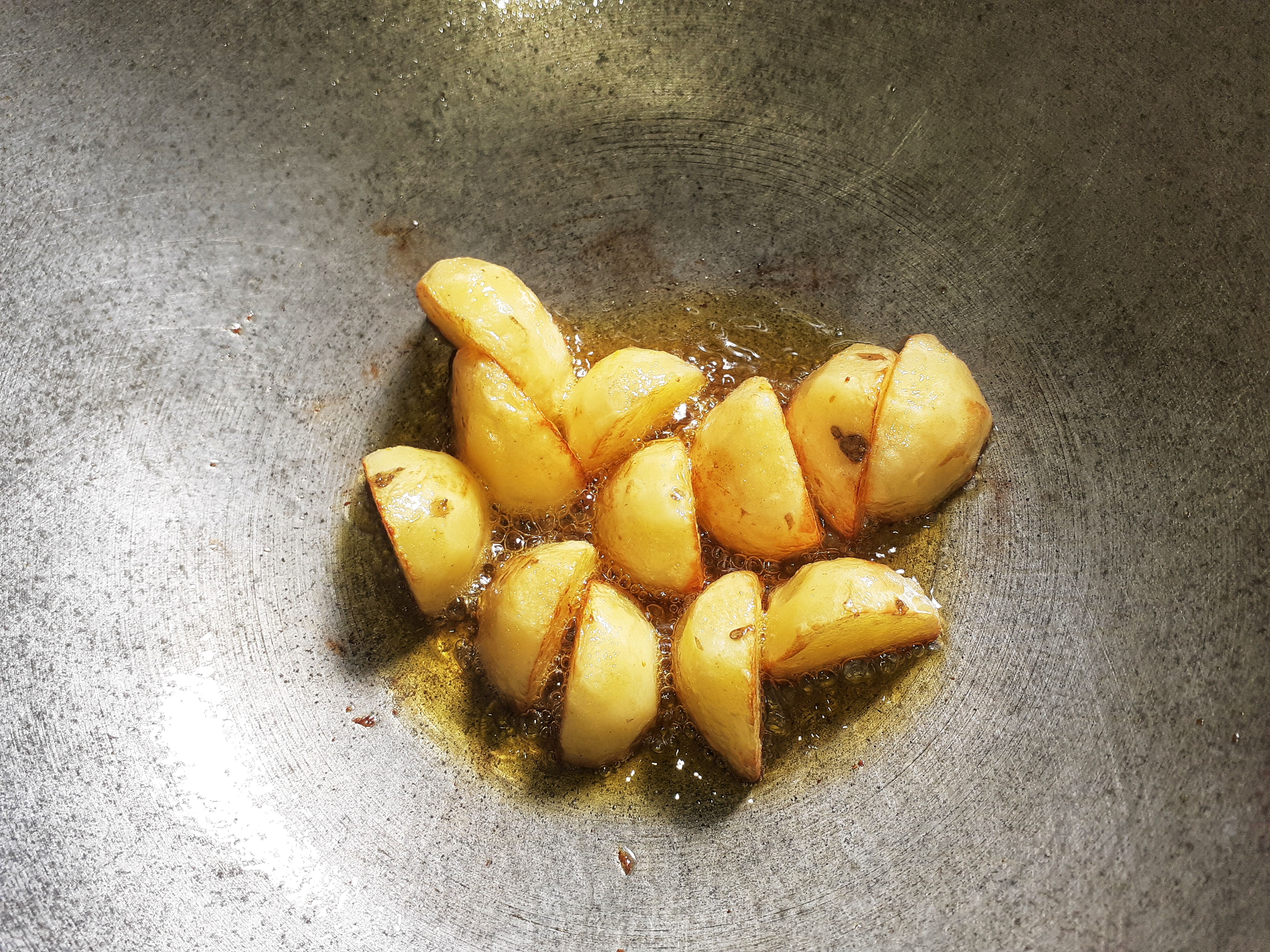 Then I fry the sliced ​​potatoes in a light red oil.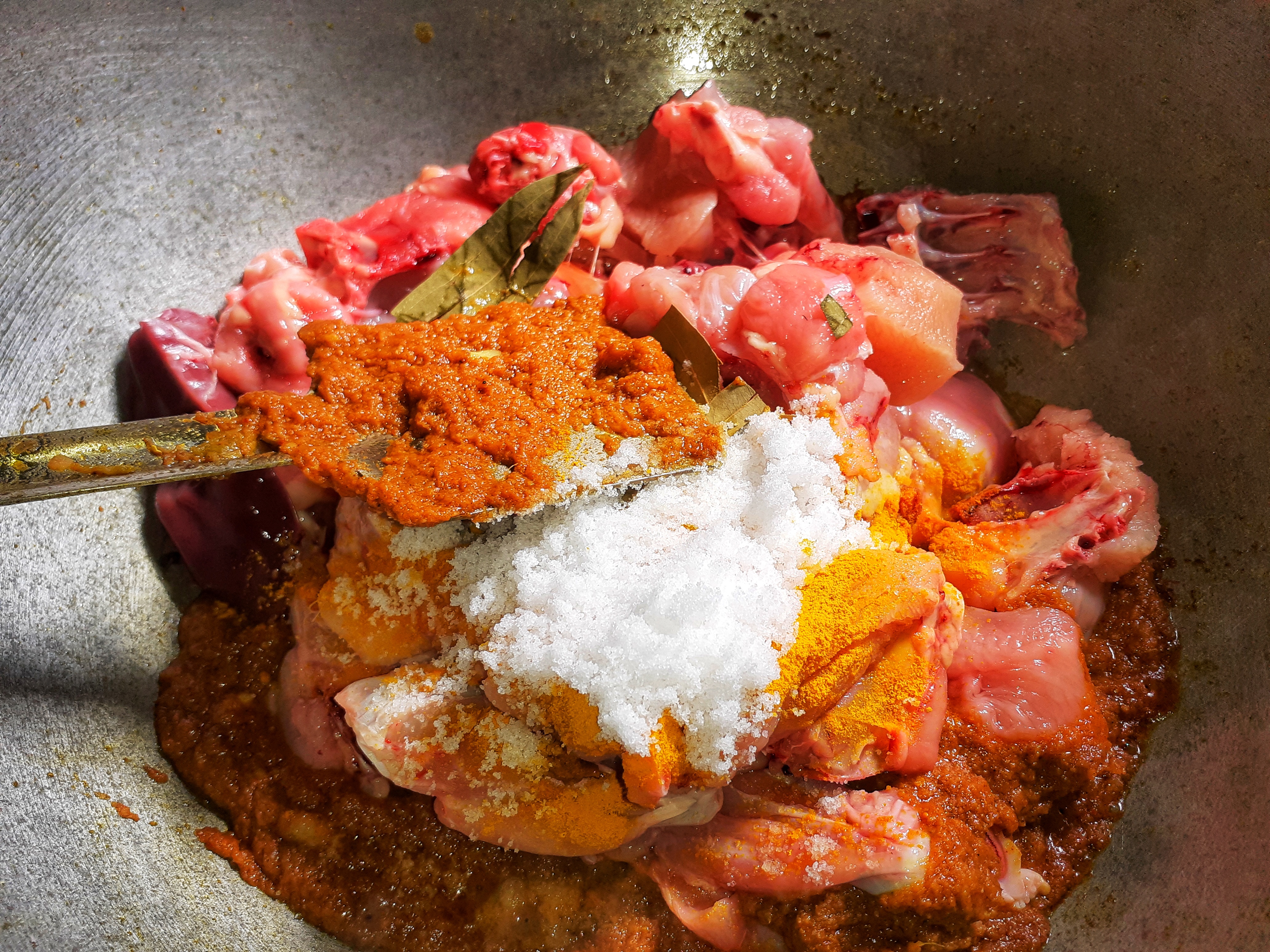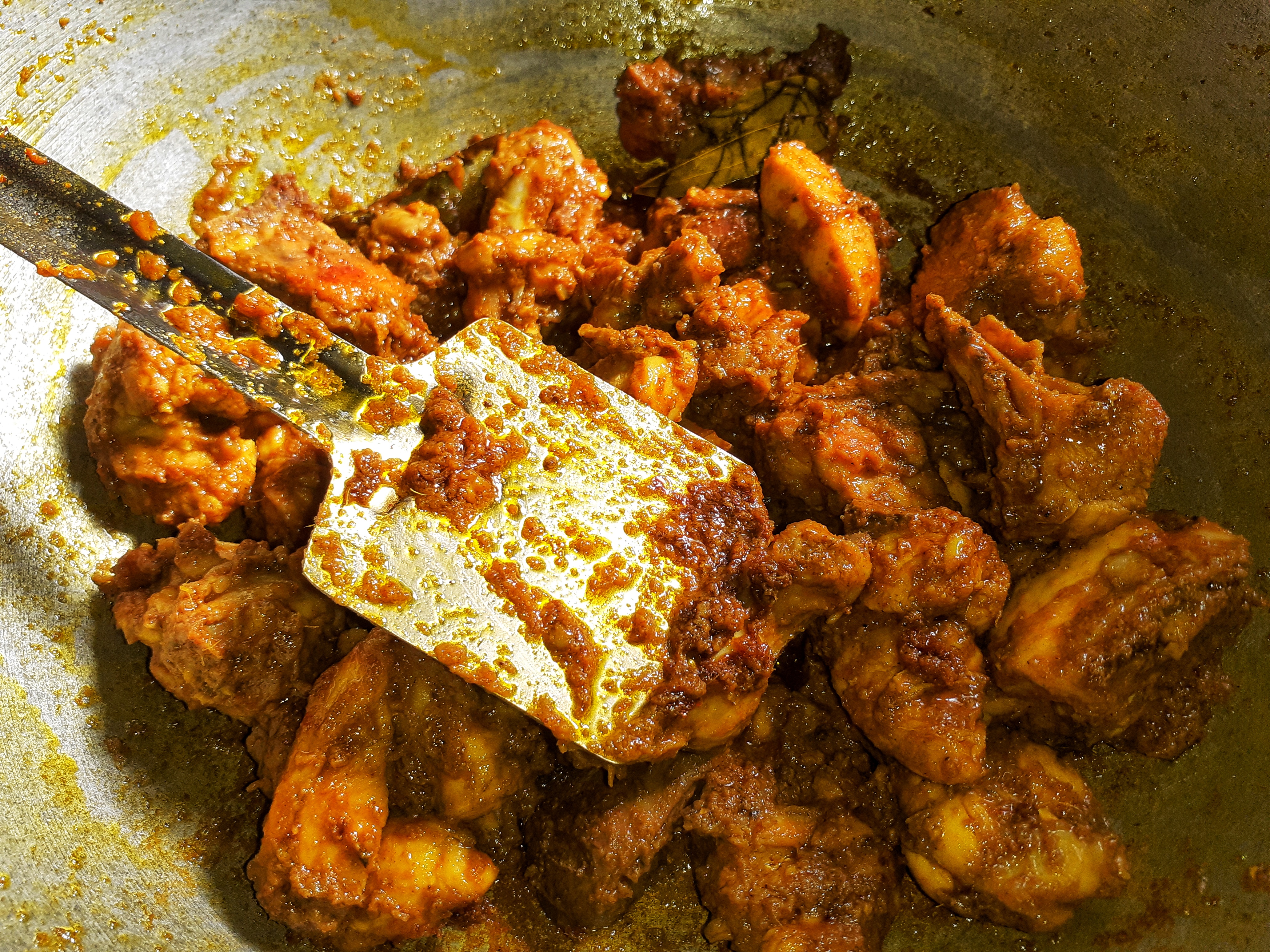 Then I put some amount of mustard oil in the curry and pour 1 kg of meat in it. Then pour all the mixed spices on the meat and add salt, turmeric and 2-3 bay leaves. Then mix all the spices well with the meat and put it in the oven for 15-20 minutes. Then I occasionally move the meat a little in it so that the meat does not stick to the pan while cooking. If the spices get stuck in the pan, there is a possibility of burning. Then when the meats are tanned I keep the oven lightly lowered.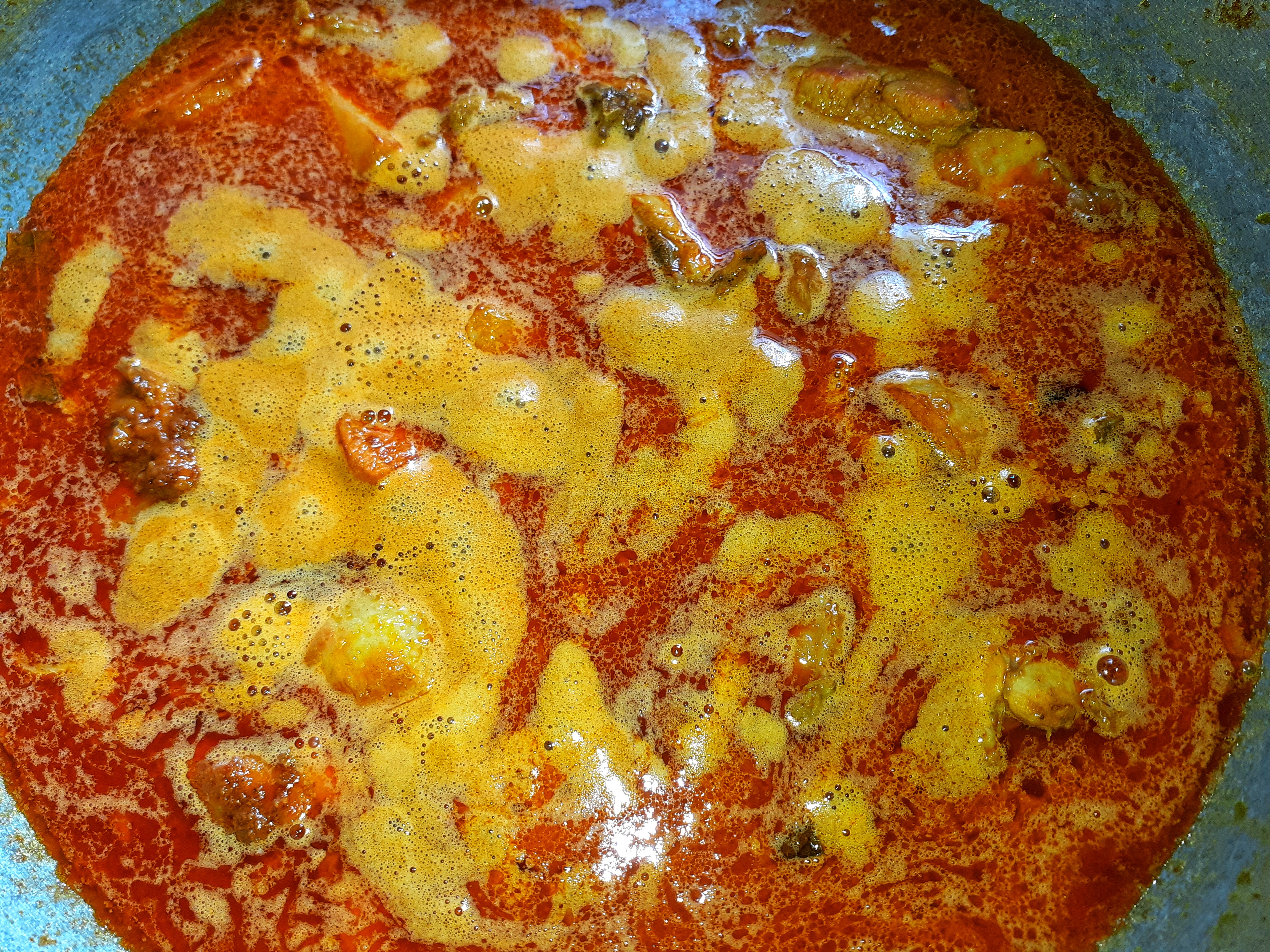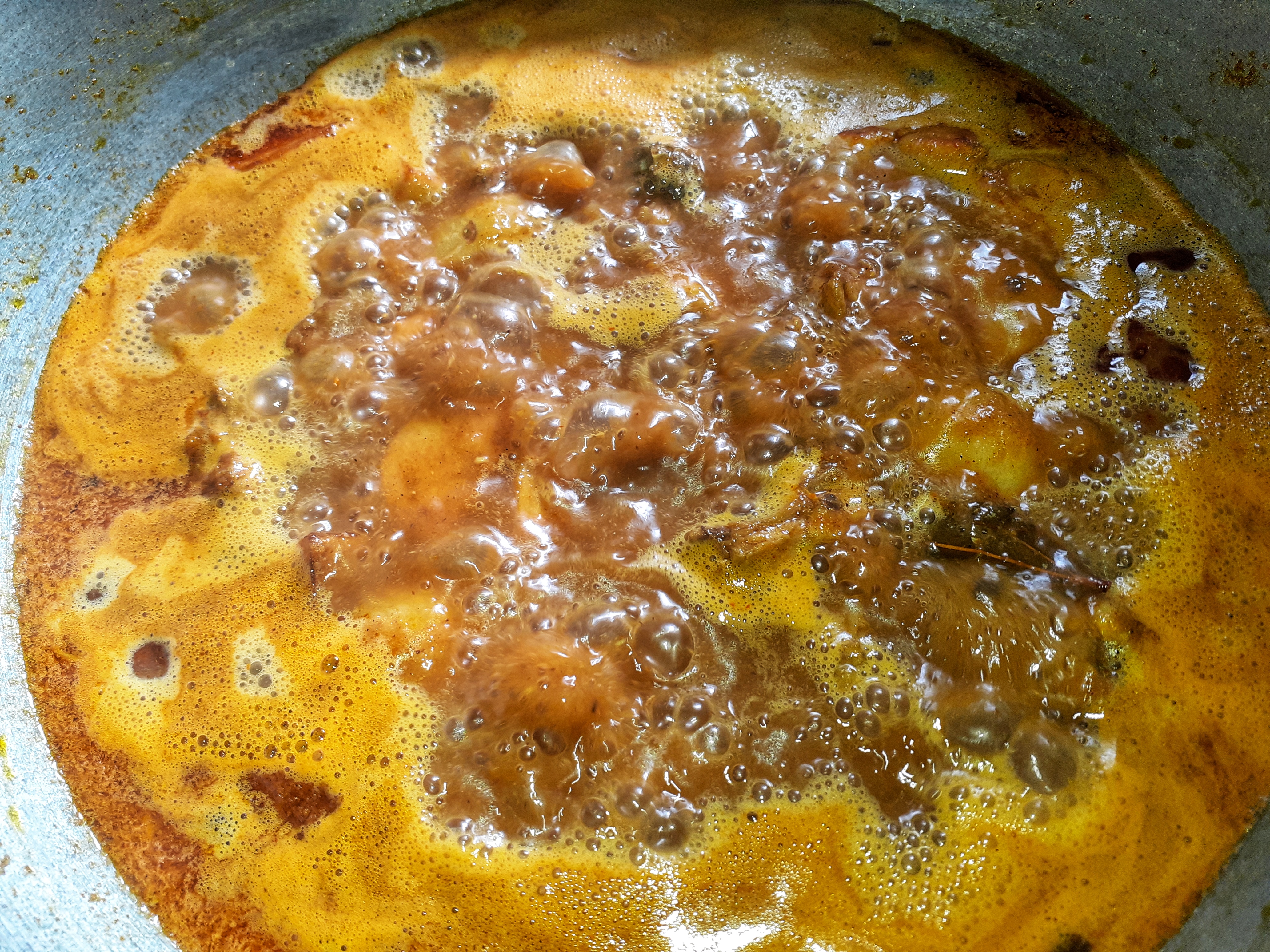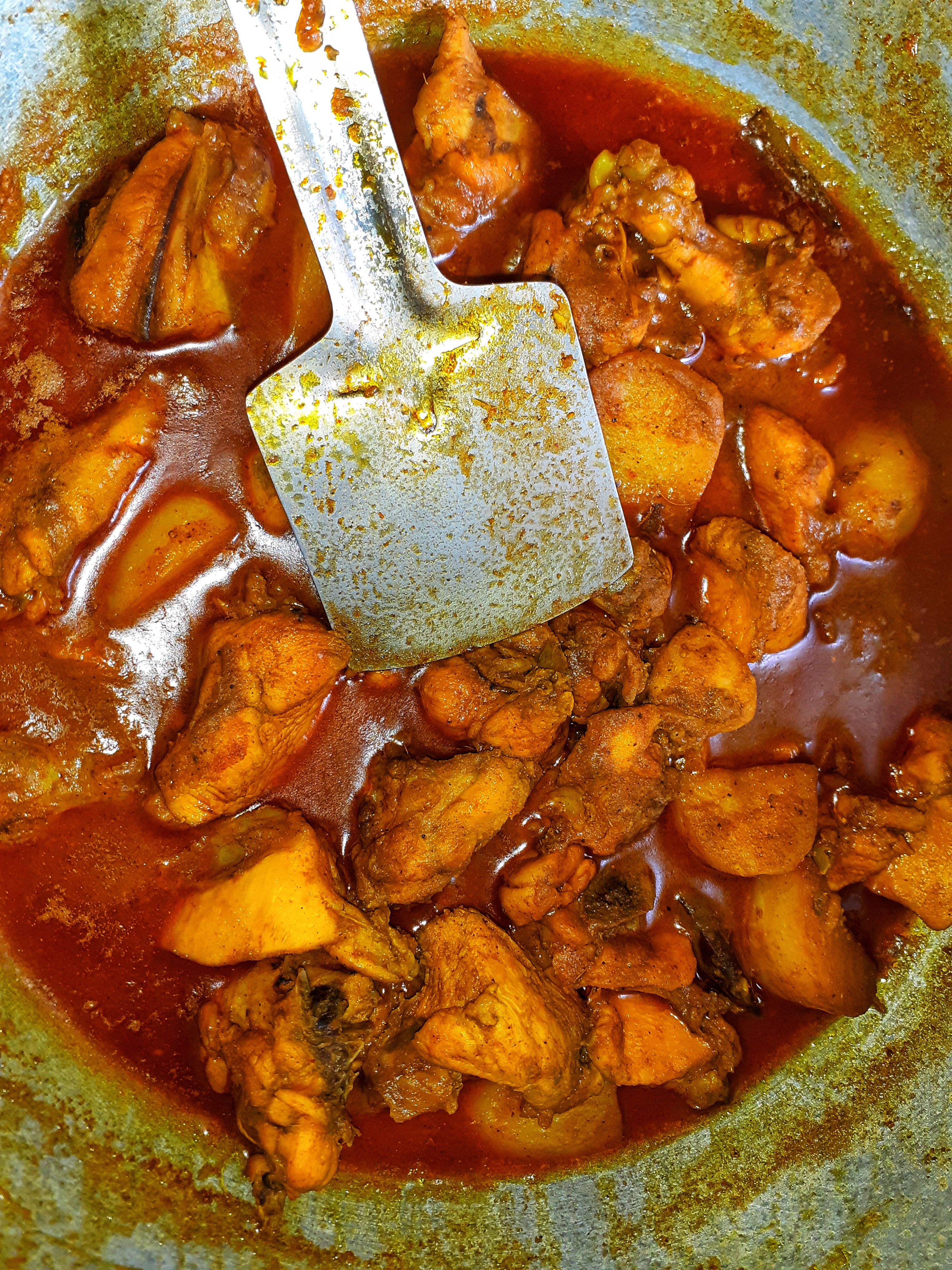 Then when the meat was tanned, I put some water in it and put the fried potatoes in it. Then increase the speed of the oven and cover the pan with a pot and leave it for about 30 minutes so that the meats are well cooked. Meat is a very tasty food and meat is my very favorite. I love to eat meat. Sometimes it happens that I don't eat 2-1 pitches. However, after 30 minutes, I opened the pot covered with the curry and saw that the meat was well cooked. Then I turn off the stove and take the meat out of the pan and put it in another pot to eat. After cooking, the meat gets a nice color which looks very nice. I cooked these meats like normal cooking. Usually meat and meat broth tastes great to eat with white rice.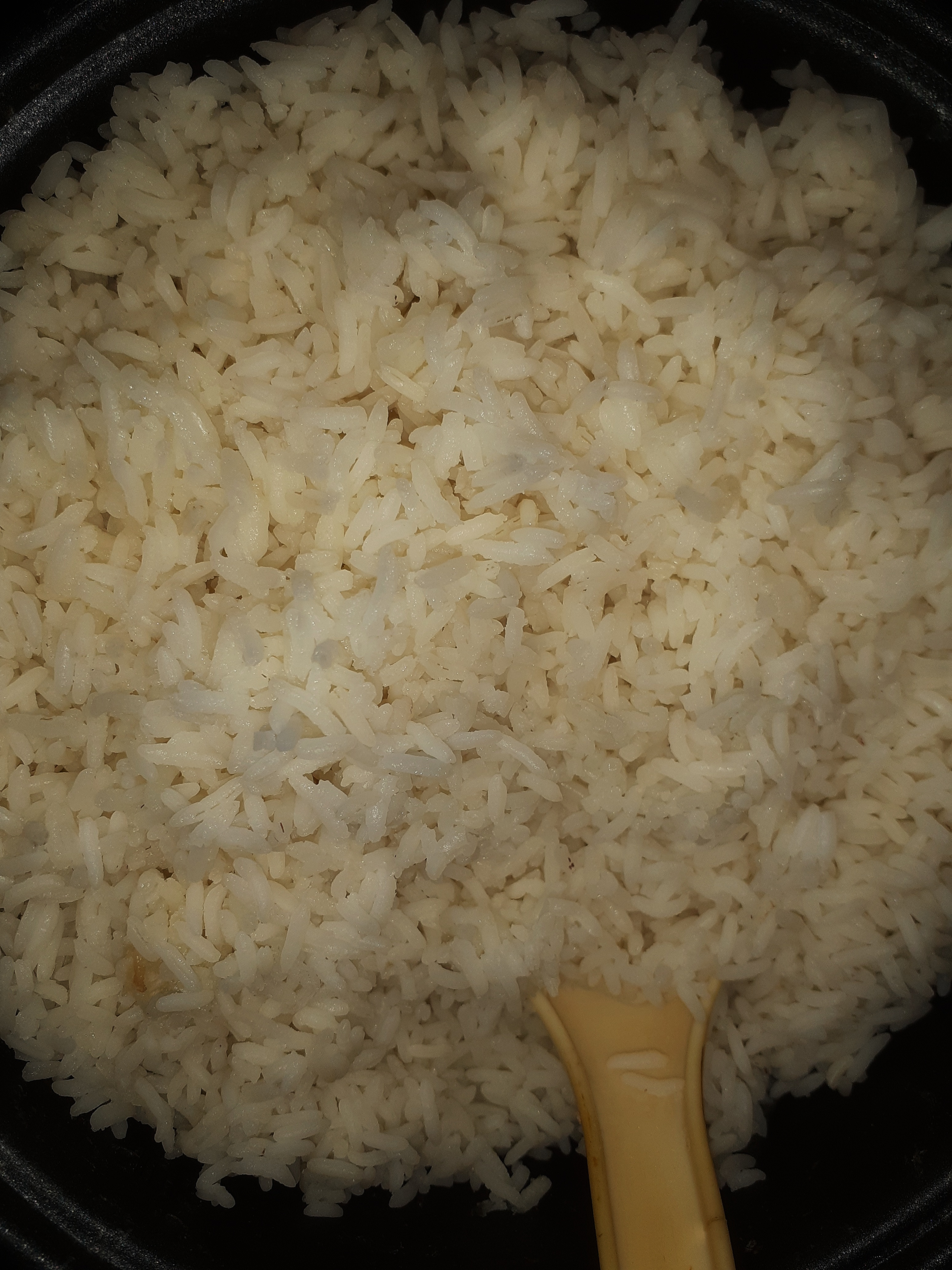 These are basmati rice. When the meat is cooked, I wash the rice well with water and put it in the rice cooker and after a while the rice is cooked. I use basmati rice most of the time. Basmati rice is very tasty and fragrant. Basmati rice is very popular for its beautiful aroma. In addition, basmati rice is healthy and contains a variety of nutrients, vitamins and minerals.
I used that ingredients to cook this meat-

1 kg of chicken meat.
3-4 medium sized potatoes.
Ginger, garlic, onion (paste).
Cumin, chilli, cloves, cinnamon, dried chilli (paste).
Mustard oil.
Salt.
turmeric.
2-3 bay leaves.
THANK YOU VERY MUCH