"In Jammu and Kashmir, Indian soldiers shoot down a Pakistani drone (quadcopter)".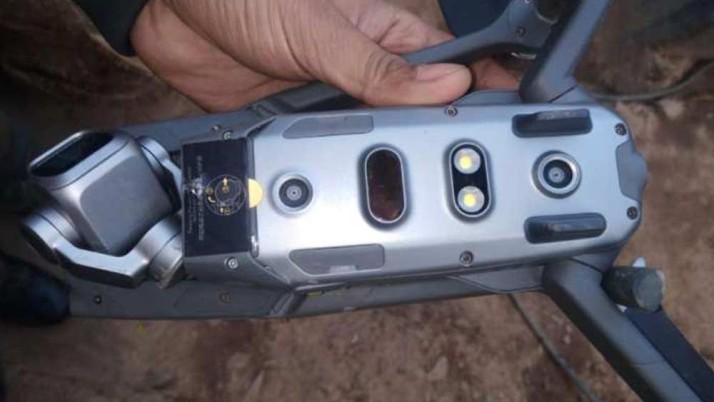 This is the news of Jammu and Kashmir. Jammu and Kashmir is located on the India-Pakistan border. The Pakistanis have been trying for a long time to occupy the land of Jammu and Kashmir in India but our Indian soldiers will never let it happen.
Almost every attack in Jammu and Kashmir has been reported and these attacks are said to have been carried out by Pakistani militants. Pakistani militants often bomb and shoot at the Jammu and Kashmir border.
As a result, ordinary people living in Jammu and Kashmir have to face many problems. There is also a report today that a drone from Jammu and Kashmir entered the airspace of Kashmir and was shoot down by Indian soldiers.
The drone was usually a drone without a pilot called a quadcopter. According to a news agency, the quadcopter was shoot down by Indian troops near the Line of Control (LoC) in Kupwara, Kupwara, Jammu and Kashmir around 8 am on Saturday.
After landing the quadcopter, the Indian Army said it was a Mavic-2 Pro model made by a Chinese company. The Indian military has speculated that the helicopter drone was sent by Pakistani forces for surveillance and was flying low in violation of Indian airspace.
These Pakistani troops regularly use drones and quadcopters to monitor the LoC and to supply weapons to militants infiltrating Kashmir.
About four months ago, in June, a similar report was heard that a Pakistani drone, about 6-8 feet long, had entered Indian airspace in a Kathua sector and was shot down by patrolling Indian troops. After landing the Pakistani drone, it automatically recovered a large number of rifles, ammunition and bombs.
THANK YOU VERY MUCH