"Photography of a beautiful scene of fishing in a rural manner".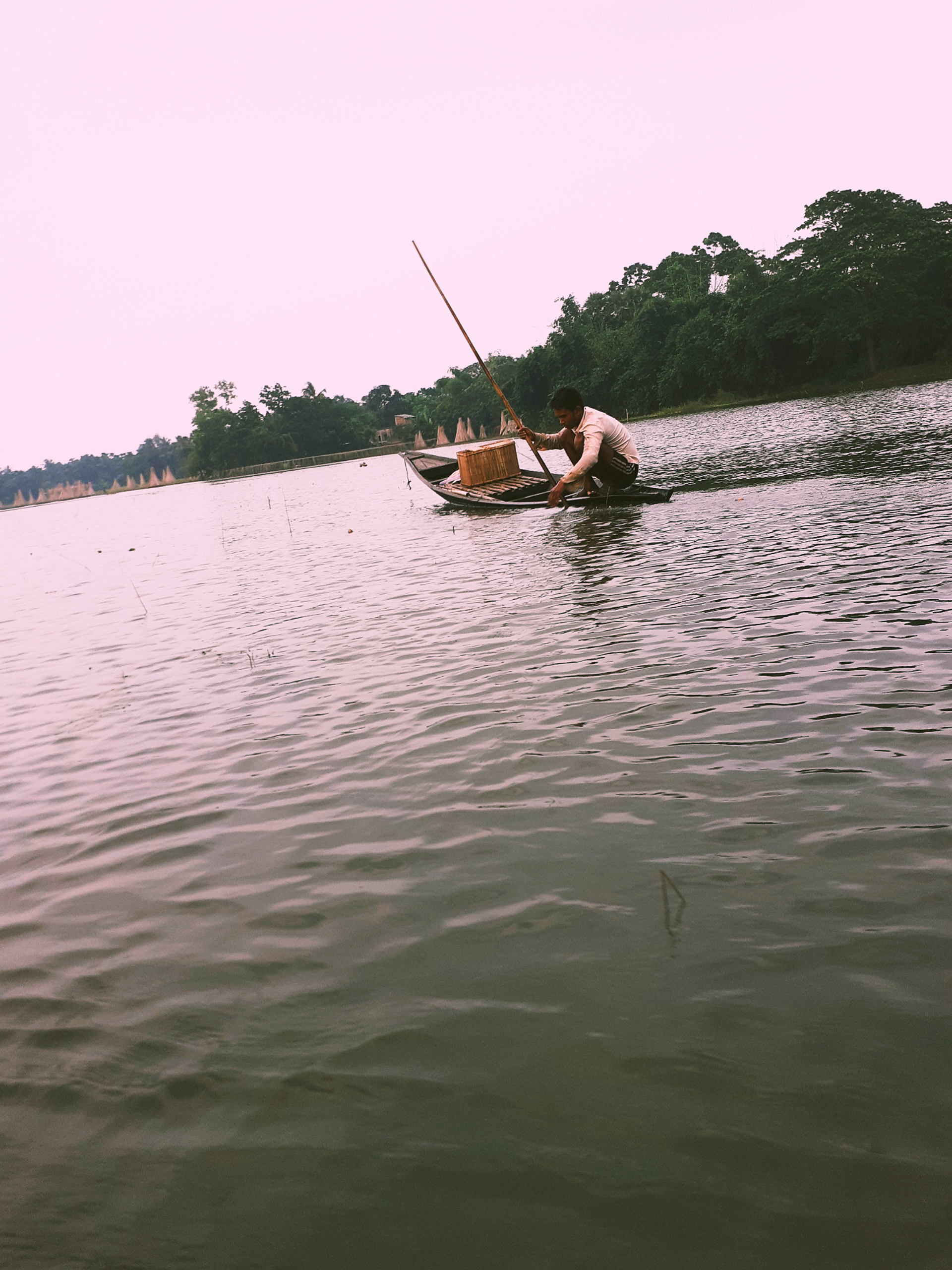 **Galaxy M20**
Photography of a beautiful scene of fishing in a rural manner
29.10.2020
Here is a wonderful view of fishing. The place is a small village called Beraberia. It is a secluded and quiet village located 30 minutes away from our city of Kolkata. Basically the village environment is like this.
However, here it is seen that a man is trying to go fishing along the middle of the water in a boat. But the man was basically keeping the net in the water and releasing the fish from that net.
However, there is also the fun of releasing fish from the net, when the net catches a lot of fish at once, the person who keeps the net is kind of happy. The people of the village fish like this almost all the time.
The villagers go to the middle of the water by boat in the morning and in the evening and leave the net in the water. After a few hours of catching, they pick up the nets, release the fish, and leave to catch the nets again.
The net catches different kinds of fish, big and small. These fish do not need to be farmed, they are automatically reproductive. However, after they get the fish out of the net, many people take it to the market to sell and make money. Many also leave it at home to eat. Apart from nets, the villagers also use different methods to catch fish.
Today I went for a walk around the village in the afternoon and saw this beautiful view. Then I capture this beautiful fishing scene with my phone camera.
**THANK YOU VERY MUCH**