​DEEP DREAM AND GIF CREATOR
Please Note:
I had dealt with this subject before (but never on WeKu), but a recent conversation on Steemit made me dig up some old post there:
👁‍🗨DEEP DREAM - GIF Generator and Deep Dream Video
I am using some from that post, and also from my Website Page DEEP DREAM and Blog DEEP DREAM AND GIF CREATOR. So here is a summary of it all, with some updates and new images created.
As if I had nothing else to do -some time ago I was surfing the net and found these sites where you can create great stuff with your photos. Deep Dream I had used before, when it was in beta, but now you have to sign up/sign in. It is free, and there are many more effects to chose from now.
myself in Hawaii - 1995. Several layers of Deep Dream filters


▲ this is the original image from Hawaii
on the right is another more sophisticated Deep Dream portrait, using one of my own paintings as a filter. ►
---
Of late I had made use of the Deep Dream Generator quite often. It is almost addictive, once you get started. I had been trying it when it first was introduced. At that time, it was a simple site with basically one Deep Dream style. I think I found the site via an article like this: Google robots dream up crazy psychedelic pictures using 'inceptionism' AI neural networks. Trying it out, I was hooked! For a time after that, I was not using the site and found when accessing it again, you had to create a account and log in. It is still free to use, but vastly improved since its early days several years ago. Because now, in addition to pre-set styles, you can upload your own styles as well.
SOME EXAMPLES OF DEEP DREAM Images I created
to see them all, check my DEEP DREAM SITE.


these examples were all made using my paintings as filters
---
I blogged about this, as well as a GIF Creator Program in September 2016:
DEEP DREAM AND GIF CREATOR.
At that time, I had combined photoshop images of my portrait with Deep Dream and created a GIF using this GIF GENERATOR WEBSITE
Making animated GIF images is a little complicated in Photoshop, so when I was looking for a tutorial, I found this website where it is easy to create animated GIF: all you have to do is upload your images, select the parameters and voila, done! This one here is also my first test, using images I had on hand (some of which were photo-shopped, some previously created in Deep Dream).
---
eventually, I put together many different Deep Dream images of a close-up of my eye and created this

VIDEO - ARTISTS EYE
---
But there are other sites where you can create fun GIF images to use as Avatars, for example.

I sorted through these sites and found the best AVATAR site, such as the NEWTON CRADLE which I had used for a while now as a funny closing pic on my blogs here.
... or maybe something really psychedelic:
Using the same image,
a more subtle "Starry Eyes"
the possibilities are almost endless - and playing with it can indeed become addictive!
....... and this makes me wink at you:
---

Are you ready for more crazy stuff?
....... and here is another video, where I went totally off the rails and got extremely silly - at the end, it uses progressions of a Deep Dream.
Warning: Mindbogglingly stupid content!
OTTO FREAK
the distortion effects are from a app on my computer called Cyberlink YouCam.
---
And here it is - the ULTIMATE DEEP DREAM FREAK SELFIE
---
Visit my website
▼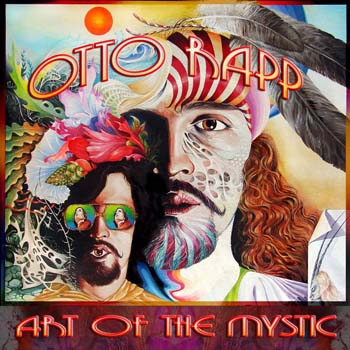 PRINTS OF MY ARTWORK AVAILABLE HERE:
Note: I am an Austrian Artist living in Vienna
About my Work - a Introduction